February is halfway over, and the warm temps we've been having in the upper Midwest (40′s!) remind us of the summer days to come. And, with those summer days, the prepping and digging and composting and planting and tending and sweating and harvesting of the bounty of edibles we'll have planted this year. We're so excited that the grow-your-own movement has picked up so much momentum and that people are thinking twice about keeping their lawns. Our yards are prime real estate, especially on tiny city lots, and the pristine lawn needs to make way for more sustainable practices, like growing your own food!
Back Yard Conversion
Here's a fun project we designed:
1 large backyard + 1 couple excited about vegetables = 1 big, formal kitchen garden
If you have the space, why not convert the back yard (or part of it) to a kitchen garden like the one below? This site required raised beds, because the existing soil is poorly drained heavy clay. The planters use locally sourced stone from Wisconsin, and were filled with a mixture of compost and a light sandy-loam soil prior to planting. The homeowners were thrilled, and so were we!
A simple raised bed (below) may also suffice if your space is more limited. This bed supplies a family of four with loads of vegetables (they love tomatoes) all summer long.  We used a rubber pond liner to help protect the wood (in this case, cedar) from rotting, lining only the sides so that water can drain properly.
The family still had space for their compost bin – a must if you're going to grow your own. Your vegetable scraps, leaves, and other plant material will magically break down into compost, the coveted black gold that will nourish your garden in the months and years to come. The healthy soil environment you've created by routinely adding compost will also require fewer (if any) inputs, like fertilizers. And forget about pesticides -there's no place in your edible garden for them anyways.
Waterwise
The same raised vegetable garden receives extra moisture when it rains, because runoff from the garage roof flows across the lawn towards the raised bed, where it is then sucked up by the thirsty plant roots.
Who Needs a Lawn, Anyways?
Vegetable gardens don't just have to be hidden from view in the backyard. If you've got space in your front yard, why not incorporate edibles into your gardens. Or, as our crew leader Nate did above, tear up the entire front yard and convert it to a lush, harvestable landscape. The vegetable garden has transcended the rectangular plot of rows to become a stunning and integral part of the home landscape. International architect and pusher-of-boundaries, Fritz Haeg tears up front yards all over the country in his collaborative project Edible Estates: Attack on the Front Lawn (below).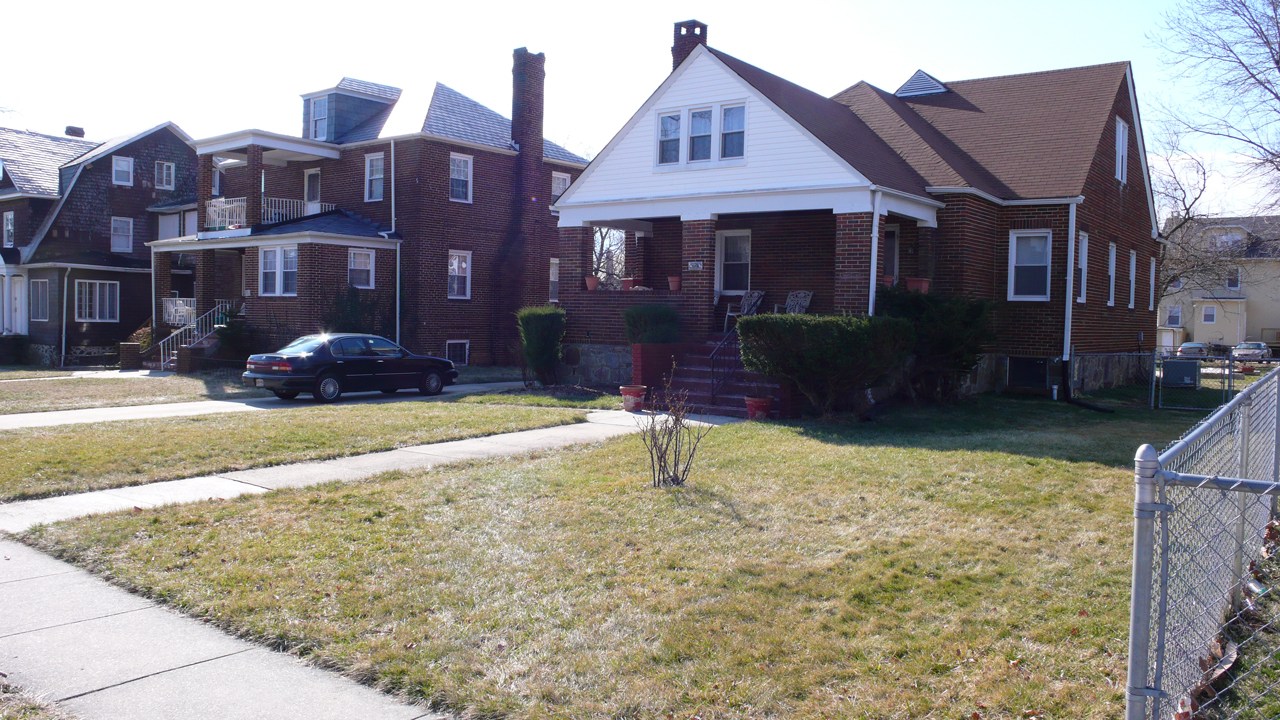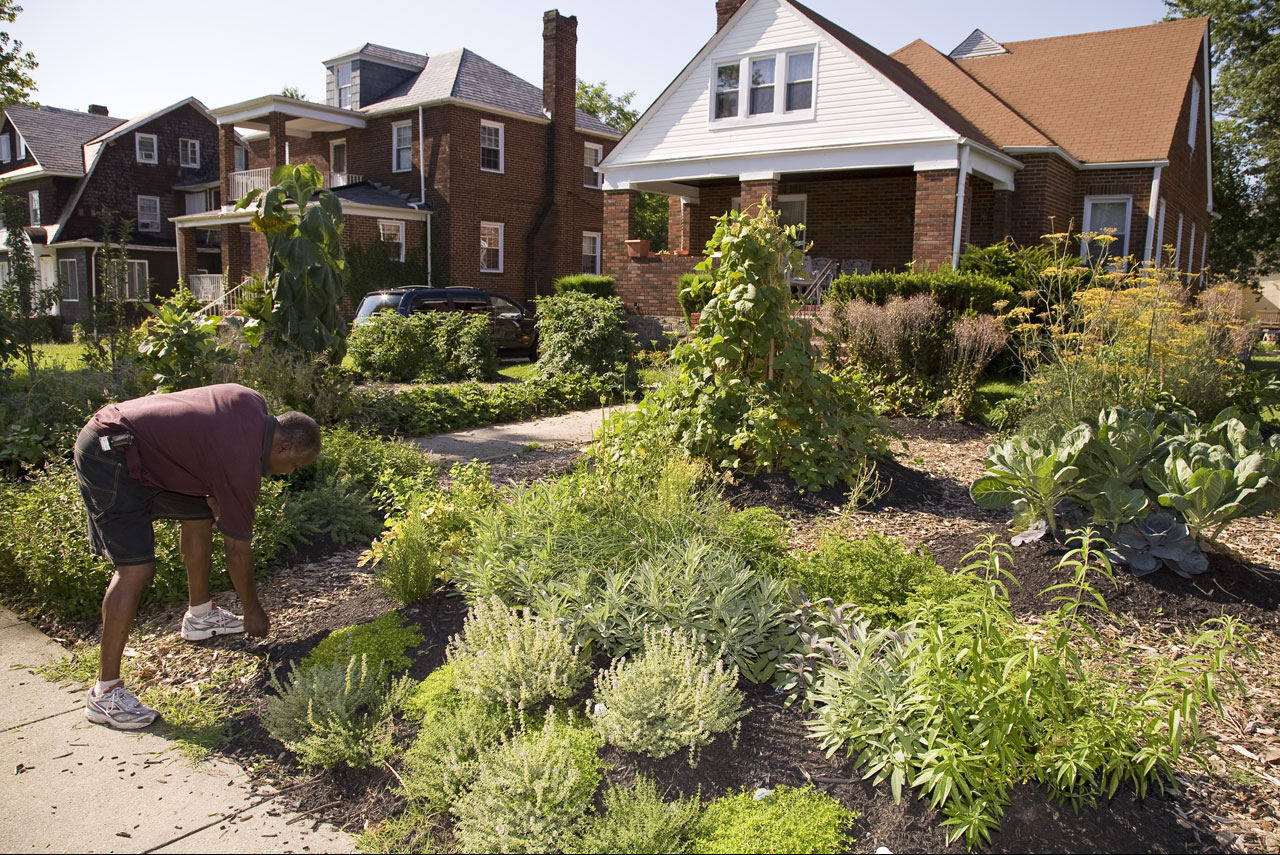 Photo sources: http://www.fritzhaeg.com/webpic/gl-pic/ee-baltimore/ee06-before01.jpg and http://www.fritzhaeg.com/webpic/gl-pic/ee-baltimore/ee06-1_08_0023.jpg
Read More!
There are countless great books out there, but some of our favorites include the following:
Edible Estates: Attack on the Front Lawn by Fritz Haeg
Edible Landscaping by Rosalind Creasy
Homegrown Harvest by the American Horticultural Society
Gaia's Garden by Toby Hemenway
And…
Don't forget to see what other members of the Garden Designers Roundtable are writing about Edibles this month:
Genevieve Schmidt : North Coast Gardening : Arcata, CA »
Ivette Soler : The Germinatrix : Los Angeles, CA
Pam Penick : Digging : Austin, TX
Rebecca Sweet : Gossip In the Garden : Los Altos, CA
Scott Hokunson : Blue Heron Landscapes : Granby, CT »